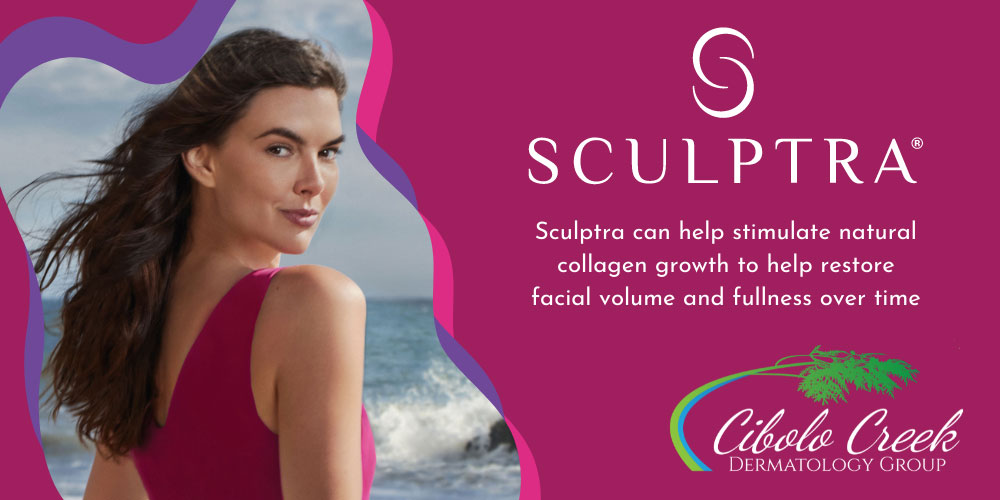 You want to look more youthful . . . but you don't want to look like you've had work done.
If this describes you, then Sculptra® Aesthetic injections may be a excellent choice for a cosmetic injectable.
Reduces Facial Wrinkles and Fine Lines
Sculptra® Stimulates & Restores Collagen Over Time
Cibolo Creek Dermatology Group is a preferred provider of Sculptra, an FDA-approved injectable that can stimulate natural collagen growth to help restore facial volume and fullness over time. That last part is an important point. Sculptra can activate the skin's natural regenerative process.
Sculptra® Aesthetic BEFORE and AFTER
Franca, 42
BEFORE treatments of Sculptra® Aesthetic
Franca, 42
After 2 treatments of Sculptra® Aesthetic
Franca, 42
After 3 treatments of Sculptra® Aesthetic
Franca, 42
12 months after Sculptra® Aesthetic treatments
Katherine, 53
BEFORE treatments of Sculptra® Aesthetic
Katherine, 53
18 weeks after Sculptra® Aesthetic treatment
Katherine, 53
27 weeks after Sculptra® Aesthetic treatment
Sandra, 52
BEFORE treatments of Sculptra® Aesthetic
Sandra, 52
12 weeks after Sculptra® Aesthetic treatment