Say Goodbye to Unsightly Broken Blood Vessels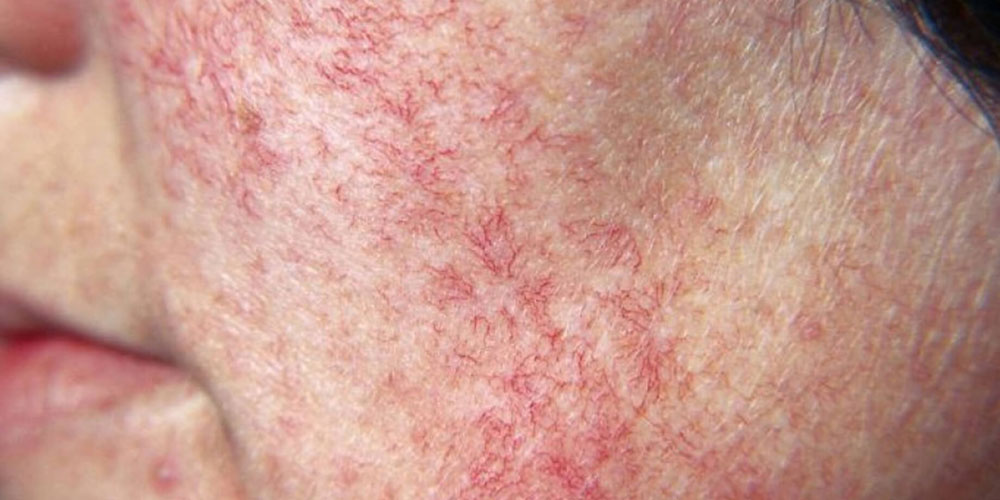 There are many causes for broken blood vessels (capillaries) to become visible on the skin, such as getting older, having sun damage, etc. Cibolo Creek Dermatology Group realizes that with age comes the physical signs of aging as well.
With the help of laser treatment technology, we are able to provide you with the clinically-proven solution to removing visible broken blood vessels (capillaries) with the emitted light of the laser to destroy the damaged vessel. Once the treatment has been administered, the destroyed vessels will then fade and no longer be visible.
Laser/IPL Treatment for Facial Veins & Rosacea
At Cibolo Creek Dermatology Group of Boerne
Cibolo Creek Dermatology utilizes the ICON™ cosmetic aesthetic platform for its skin rejuvenation treatments.
Non-ablative skin rejuvenation uses a laser to improve the appearance of broken blood vessels by creating heat in the skin without injuring the surface of the skin. The heat generated by the laser promotes collagen production which causes the skin to tighten and look young and healthy.
The ICON system was designed with patient comfort in mind:
Advanced Contact Cooling – maintains constant 5° temperature during treatments.
SmoothPulse™ technology avoids energy spikes often used by other lasers to deliver treatment – patient skin stays cooler and more comfortable
Cibolo Creek Dermatology Group offers industry-leading intense pulsed light (IPL) and laser therapies for: