Let Boerne's Best Dermatologist Relieve Your Cyst Worries
Epidermal, Pilar, Milia Cysts. We Can Handle Them All!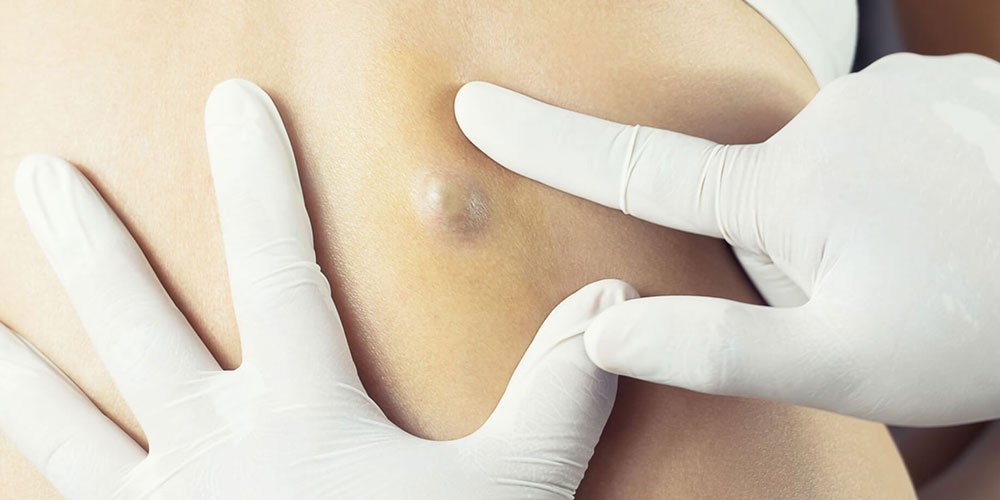 Caused by numerous circumstances, cysts are abnormal sacs found in the body that are known to lead to skin infections under the skin and are usually filled with gas, fine hairs, fluid or other semi-solid materials.
The Three Most Common Types of Cysts
Epidermal or Sebaceous Cysts:
Appearance: Free-moving nodule with normal overlying skin
Location: Face, ears, neck, back, scalp
Causes: Clogged hair follicle (severe acne) or penetrating injury
Trichilemmal or Pilar/Wens Cysts:
Appearance: Flesh-colored bumps. Very similar to epidermal cysts
Location: Mainly on the scalp and usually in multiples
Causes: Clogged hair follicle. Pilar cysts may be hereditary.
Milia Cysts:
Appearance: Small, firm white lesions
Location: Usually found on the face, around the eyes
Causes: Dead skin cells trapped under the skin. Genetic predisposition.
Is it a Cyst or Cancerous Growth?
When Should I Be Worried?
Cysts are typically noncancerous, however, they can be rather concerning nonetheless. A dermatologist and skin cancer specialist like Dr. Monica McCrary can determine if your skin lump is a benign cyst or something more serious. To make the most educated diagnosis, a biopsy can be performed in our office to discover the most effective course of treatment for you.
Cysts should never be lanced at home. It could lead to infection and increased inflammation. Cysts will often regrow if the surrounding skin sac is not entirely removed surgically.
Cibolo Creek Dermatology Group's treatments for these growths are handled with proper and extensive care to make the process as painless as possible. As a trusted dermatology clinic, we take pride in making sure all of our patients know the extent of their skin's health and how exactly we can help improve their skin's health. Afterall, it is our responsibility to deliver a complete and unmatched patient experience.
Call us today at (830) 971-5256 or request an appointment online.