Don't Let Stretch Marks Define You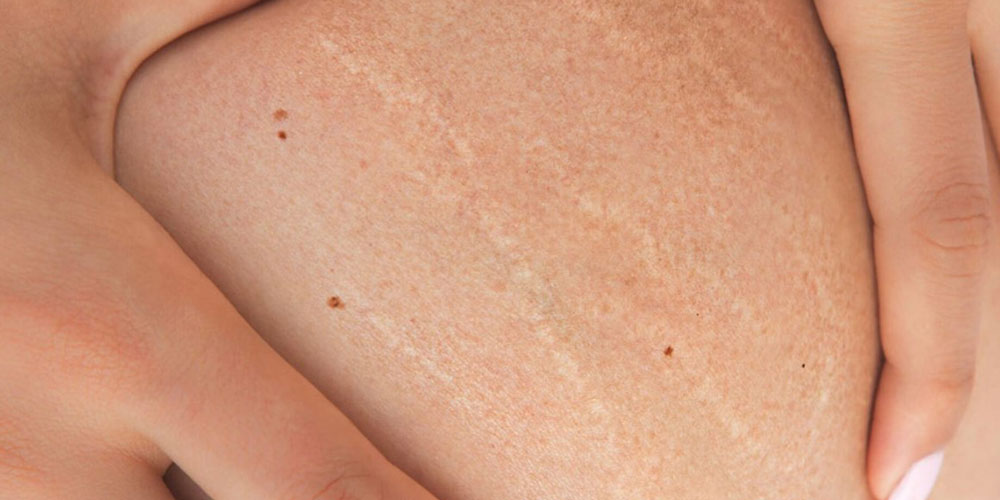 Confidence is something we strive to build at Cibolo Creek Dermatology. And we know that the many people who live with stretch marks can oftentimes struggle with regaining their full confidence. The unpleasant part about stretch marks are that the unsightly lines are caused by no fault of the individual, but rather by the skin being stretched too far or too fast.
Lucky for you, our advanced laser stretch mark removal treatments encourage new growth of skin cells to resurface the skin that reduce the appearance of stretch marks as much as possible, to give you the best looking skin. Our fractional technology delivers pulses of laser light and emits it into the skin, targeting and breaking down stretch marks. This treatment generates healthy new tissue to form in its place that is smoother and more even in skin tone.
Laser/IPL Treatment for Stretch Marks
At Cibolo Creek Dermatology Group of Boerne
It is clear to see that the benefits of our stretch mark removal laser treatments offer real benefits. Feel and look your best with smoother, better looking skin – without the invasive surgery, or the needed recovery time! Cibolo Creek Dermatology's comfortable treatment sessions allow you to keep your peace of mind, so you don't have to worry about experiencing any pain.
Cibolo Creek Dermatology utilizes the ICON™ cosmetic aesthetic platform for its skin rejuvenation treatments.
The ICON is the only non-ablative fractional laser FDA cleared for stretch mark treatment.
Non-ablative skin rejuvenation uses a laser to improve the appearance of wrinkles, brown spots and minor scars by creating heat in the skin without injuring the surface of the skin. The heat generated by the laser promotes collagen production which causes the skin to tighten and look young and healthy.
The ICON system was designed with patient comfort in mind:
Advanced Contact Cooling – maintains constant 5° temperature during treatments.
SmoothPulse™ technology avoids energy spikes often used by other lasers to deliver treatment – patient skin stays cooler and more comfortable
Cibolo Creek Dermatology Group offers industry-leading intense pulsed light (IPL) and laser therapies for: