Help! I need an Eyelash Booster!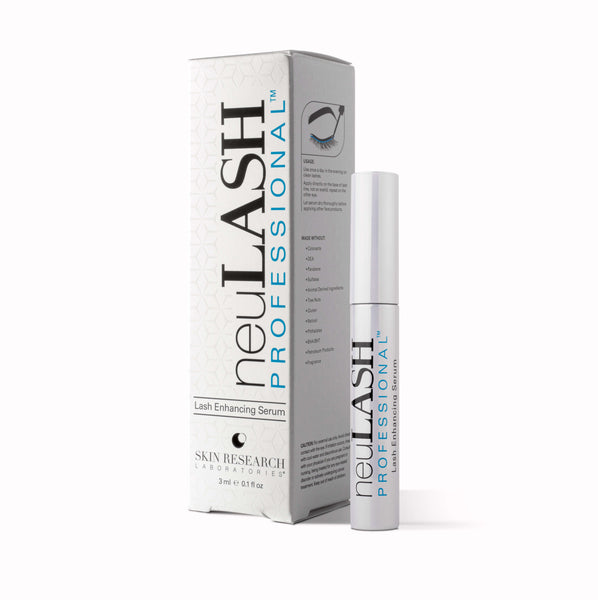 Just like the hair on your head, eyelashes have a natural growth cycle which causes them to grow, fall out, and regrow again.
Other reasons for disappearing eyelashes can include allergies to makeup or beauty products, rough treatment of the eye area, or an excessive loss of lashes could be a sign of an underlying medical condition.
Dr. Monica McCrary and her dermatology team can determine the root cause of lash loss. To promote healthy growth, we recommend a product that many of us, here in the office, use ourselves on a daily basis.
In just 30 days, you can improve the weak appearance of your lashes with neuLASH® lash enhancing serum. neuLASH® is the only serum for lashes that is formulated with Active Eyelash Technology®, which envelops your lashes in a proprietary blend of amino acids and bioengineered peptides to promote stronger, longer-looking lashes. Sold in our office, we carry the professional-grade formula, call us to order/re-order this product.
neuLASH® BENEFITS
Just one swipe each night for 3-4 weeks helps to enhance the appearance of lashes with our unique blend of peptides, proteins, and hydrating extracts.
neuLASH® HELPS TO:
Condition lashes
Enhance the appearance of lashes
Boost softness, elasticity, and shine of lashes
Strengthens and protects lashes
This product is sold inside Cibolo Creek Dermatology Group offices. Please call or email us to order/reorder!
FORMULA FACTS:
Not tested on animals
Safe for contact wearers
Ophthalmologist and dermatologist tested
Consumer tested
88% reported that their lashes appear stronger*
86% reported that neuLASH® improves the overall appearance of their lashes*
86% reported that their lashes appear fuller*
86% reported that their lashes looked thicker, longer, and stronger*
*Consumer study of 102 subjects in an independent testing facility over a period of 56 days.
FEATURED INGREDIENTS:
ACTIVE EYELASH TECHNOLOGY® delivers peptides, proteins, vitamins and conditioning ingredients for longer-looking lashes.
SODIUM HYALURONATE saturates the lashes in hydration, boosting softness, elasticity and shine.
ALLANTOIN helps soothe, calm and moisturize lashes.
BIOENGINEERED PEPTIDES a proprietary combination of amino acids, help promote stronger- and longer-looking lashes.
BIOTIN helps fortify the lashes against further damage.
PANTHENOL moisturizes to improve lash flexibility and durability.
PUMPKIN SEED EXTRACT rich in fatty acids, B vitamins, amino acids, phytosterols, and beneficial minerals such as zinc and iron, helps lashes appear more luxurious.